ipmi proud sponsors of

The Spiritual Freedom Series is a personal growth program to discover your unique life purpose with tools to become a master of your energy. You will dive more deeply into what you really need and want in your adventure on Planet Earth. You will learn to utilise your inner leadership, guidance, spiritual gifts and your innate abilities. As you begin to heal limiting concepts you develop a strong inner pivot point and become the positive force that you really are.
The Spiritual Freedom Series is not for everyone. It is for people who are sincerely searching for the answers to the mysteries in their lives. Everyone already has their own answers. This program helps you find the answers for yourself. You can find a love for life, an enthusiasm for each day and the ability to help others to discover this in themselves.

GET A TASTE OF WHAT THIS PROGRAM IS ALL ABOUT
Six free videos that explore your spiritual foundations, innate abilities, balance of the spiritual and material, life's 7-year cycles and living your greatest potential. These videos are "free" for a limited time.

NOW THAT YOU KNOW WHAT THE PROGRAM IS ABOUT, COME TO OUR LIVE EVENTS NEAR YOU FOR AN INDEPTH LECTURE AND PRACTICAL EXPERIENTIAL WORKSHOPS
STEP 1: Orientation Lecture
Guest speaker Fracisco (Tiger) Coll will present this lecture that gives the big picture of you and your relationship to the world around you. In this 90 minute presentation Tiger will talk about:
The Real You • – • Your Relationship to the Universe
Your Purpose • – • Balance of Thought and Feeling
Three States of Consciousness • – • Science Religion and Society
Feelings and Emotions • – • Guidance
Seven Year Cycles • – • Past, Present and Future
4 Gifts (Personality types)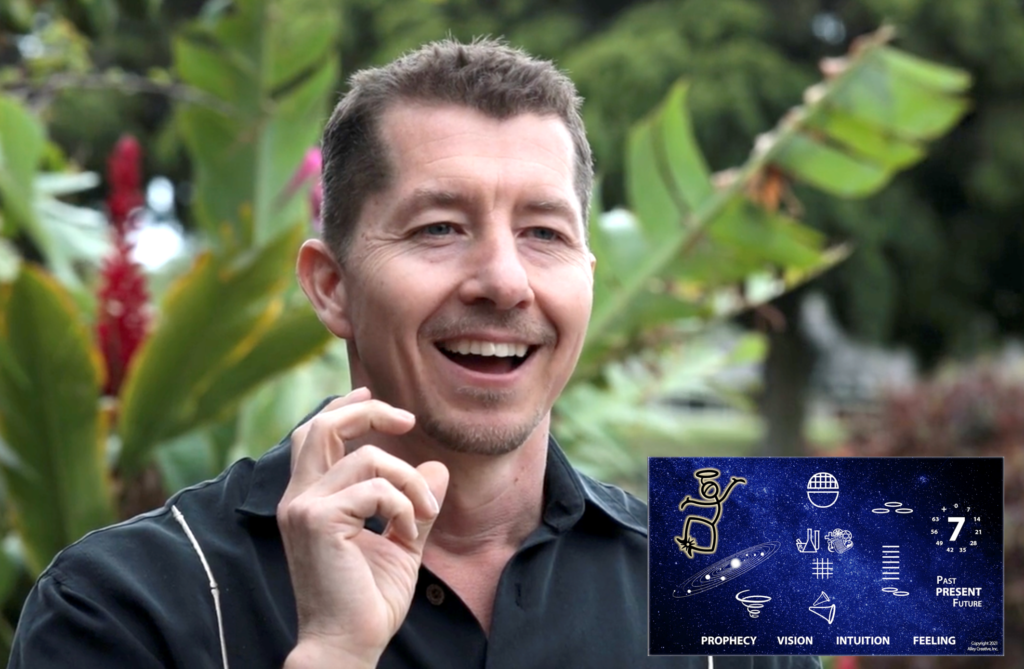 STEP 2: Embracing your Spiritual Freedom Technique Workshops
Workshop I – Loyalties
Gain a new perspective of the difference between the real you and your physical body
Align to your purpose on earth and see how you have all the help you need to achieve it
Learn to tune into inner guidance and know when spirit is close to you
Discover ways to discern your own thoughts and feelings from the thoughts and feelings of those around you
Find how to make decisions based on your loyalty to yourself and how you can trust this
Feel the inner security of what it is like to be at peace and live in freedom
TECHNIQUES WILL INCLUDE:
Feel your own energy
Clearing of the mind and soul to stay relaxed in every situation
Clearing your environment
Release pressure from outside influences, people and places
Take an Astro-Trip to the source to feel how free and unlimited you are
Workshop II – Choices
Learn where your inspirations and motivation come from
Discover what your niche in life feels like
Tune into the feeling of the plan you made before coming to Planet Earth
Gain insights into what happens when you pass on
Learn how to direct your energy to find inner freedom
TECHNIQUES WILL INCLUDE:
Tuning into your true feelings
Channel a pivot for each day
Spiritual Healing to release fears you have taken on
Inner Tranquility meditation technique
Find your natural rhythm and style of communication
Magnetize your future for what you want in the year ahead
REGISTER FOR THE EVENT
HOW TO BOOK YOUR SEAT: SELECT FROM LOCATION BELOW AND YOU WILL BE TAKEN TO THE BOOKING IN AREA. NOTE WHEN THE LINK IS PINK IT IS AVAILABLE FOR REGISTRATIONS.
AUSTRALIA
NEW SOUTH WALES
VICTORIA
WESTERN AUSTRALIA
Queensland
NEW ZEALAND
North Island
South Island
North Island